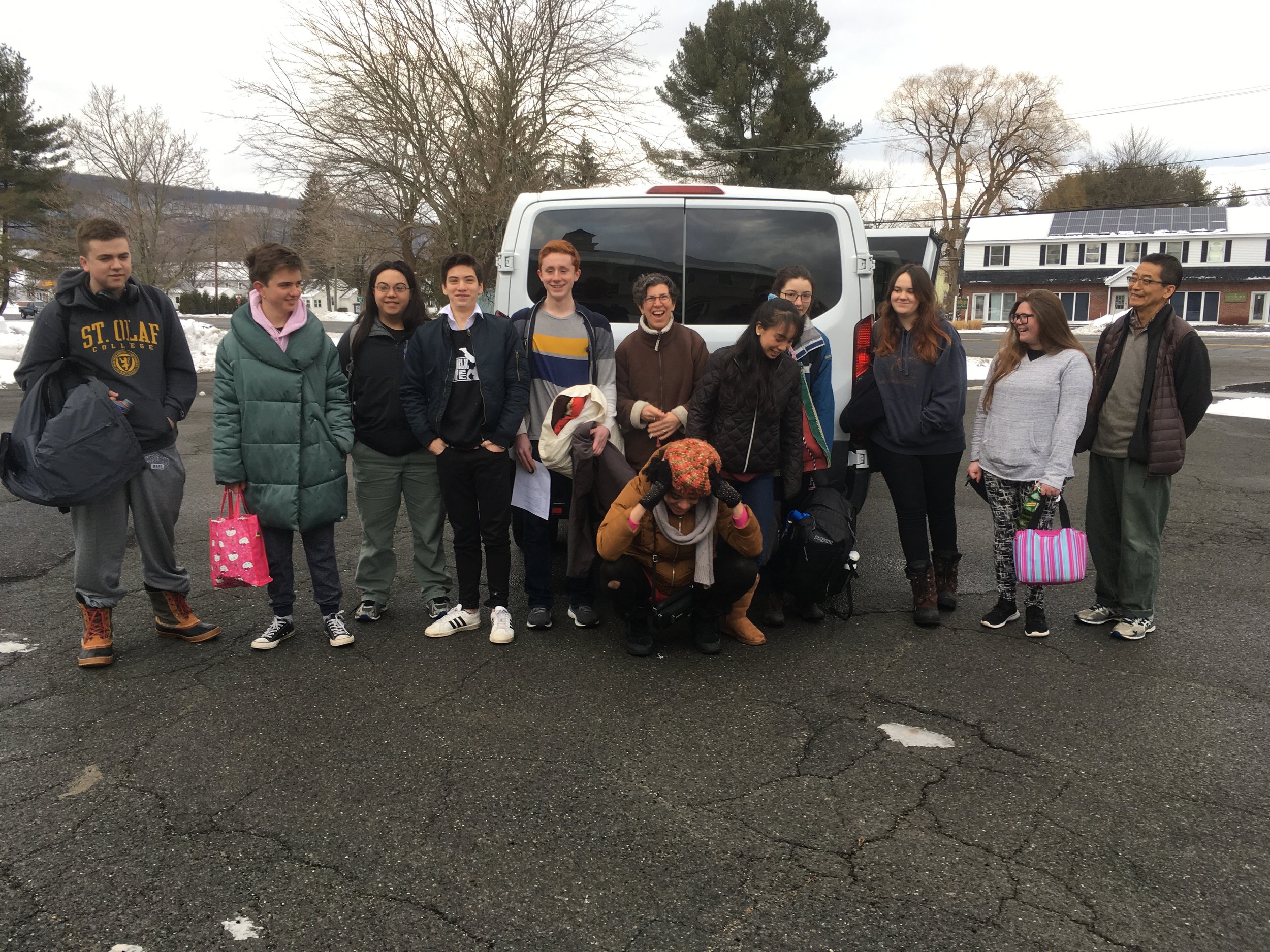 Leaving North Star on Monday, March 11
by Loran Saito, Program Director
This year's North Star Service Trip (my fourth annual) was to Québec City, during our March spring break. I was joined by my husband, Max Saito, and ten North Star teens. Before I came to North Star, service trips were usually international, to places like Costa Rica and Nicaragua, but this was my first time bringing our teens outside the country, to a place where English is not the dominant language. The experience was deepened and sweetened by a fortuitous connection with Québec's local Rotary Club. The Rotary president not only set up four days of volunteer work for us, but she and six international exchange students (from Colombia, Ecuador, Denmark, Italy, Spain, and Argentina) joined us for the volunteer work. We made new friends and had a blast!
We stayed in an early 18th century farmhouse about 45 minutes outside of the city, and prepared all our own meals in its large kitchen. Our volunteer work included eating lunch and playing with kids at a community center; shoveling snow, decorating a fence, and baking cookies at a residential facility for young mothers and children; organizing and distributing food at a food pantry; and clearing ice, organizing game and toy cabinets, setting up the dining hall, cleaning, and filing at a recreational center for children with disabilities.
In our free time, we explored Old Québec; visited the Ice Hotel and the Aquarium; went tubing, tobogganing, snowshoeing, and had snowball fights, and splashed around in the pool and hot tub. Those who have French language skills enjoyed using them, and those who don't learned a few things and were inspired to learn more. We might even have a few Rotary exchange kids in the future!